Romance Tour:
Brazil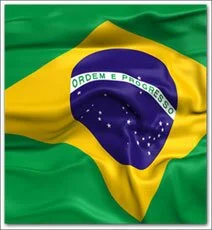 Country: Brazil
Flight Time: 8 ½ hours Tour Duration: 7 days
Tour Price: $2,495
Women: Latinas
Location: Rio de Janeiro, Brazil
Tour Date: December 10, 2012
Deposit: $400
Country: Brazil
Population: 205,716,890
Ethnicity: white 53.7%, mulatto (mixed white and black) 38.5%, black 6.2%,
other (includes Japanese, Arab, Amerindian) 0.9%, unspecified 0.7%
Language: Portuguese
Religions: Roman Catholic (nominal) 73.6%, Protestant 15.4%, Spiritualist 1.3%,
Bantu/voodoo 0.3%, other 1.8%, unspecified 0.2%, none 7.4%
Literacy: 88.6%
GDP - per capita: $11,900
Our Brazil Romance Tour is the farthest south of all the Latin American tours at a whopping 8 ¼ hours flying from Miami. Brazil has by far the largest population of any country in Latin America with its diversity of races, and world-famous sexy Brazilian women.
There's plenty to see and do with our beautiful Brazilian women that you'll meet on this romance tour, from relaxing on the beaches of Rio de Janeiro, to many other interesting tourist activities.
Additional information
Our Brazilian Mail Order Brides Romance Tour includes airport pickup, 7 nights hotel accomodations with breakfast included, 3 social events where you'll meet our beautiful Brazilian women, and full-time access to our English/Portuguese interpreter.

1. Airport pickup from the International Airport
2. 7 nights at a hotel with breakfast included
3. 3 social events where you'll meet our beautiful women
4. full-time use of our translation services